---
30 Questions with TODD ROBINSON
---
1. Hey Todd, got a favorite writing prompt?
When I'm stuck—and when I'm not—I like to write poems that are in conversation with other poems. I take a work I dig and imitate or interrogate it, letting its form and rhythms guide mine.
Usually I'll sail away from that shore in revision, but it's a good place to get provisions.
*** ** ***
2. Hey Todd, which foreign language poet do you most wish you could read in the original?
Tomas Tranströrmer. I'm a sucker for dark virtuosity, for that bleak light of Scandanavia dappled with umlauts and the lilt of Swedish that sounds, to these coarse ears, a lot like Elvish.
*** ** ***
3. Hey Todd, do you carry a notebook? Got a phrase dashed in there that you just can't shake?
Mais oui!
*** ** ***
4. Hey Todd, got three words to describe your poems?
Perversely hopeful, yes?
*** ** ***
5. Hey Todd, what's your favorite word?
Is "marmoreal" taken?
*** ** ***
6. Hey Todd, who's the coolest looking poet from the past?
(Uncle) Walt Whitman was the dreamiest man ever wrought. Those eyes contain multitudes!
*** ** ***
7. Hey Todd, what's your submission process like?
I oscillate wildly from icy silence, months without submitting anything, anywhere, to afternoons of caffeinated hope in which I drop my depth charges willy-nilly. I've also been around enough that some sweet folks occasionally ask me to submit (everlasting thanks, Sugar House Review, burntdistrict, The New, Strange Machine, Kestrel, and A Dozen Nothing). Submittable is the usual method, but I try to get some paper in the mail at least once a year.
*** ** ***
8. Hey Todd, got a favorite famous poet anecdote?
Etheridge Knight honing his poetry in prison and becoming emancipated therewith.
*** ** ***
9. Hey Todd, got a favorite lyricist? (or musician?) Care to share a video?
Long ago I would have said Bob Dylan, but in my incipient dotage nobody moves me like Robert Hunter.
Click here to read the lyrics.
*** ** ***
10. Hey Todd, got a favorite quote about poetry?
"Poetry's work is the clarification and magnification of being."
–Jane Hirshfield
*** ** ***
11. Hey Todd, where's your ideal place to write? Care to share a photo?
…my command center with window view…
*** ** ***
12. Hey Todd, what's something poetic about Omaha?
Well you can't spell Omaha without "Om," so it's probably in the name. Also, it has these weird patches of rural/industrial past that can only be found by assiduous looking, and poetry requires assiduity.
*** ** ***
13. Hey Todd, any artwork that inspires you to write?
I've done some ekphrasis when muses have asked me to, and I adore art in all genres, but as far as writing goes I'm more a "tend your own garden" type and look to my own life and surrounds for inspiration.
*** ** ***
14. Hey Todd, any poets you think should be household names in poetry households?
Rich Wyatt (of poetic Omaha) is as good as any we've got. He's been in the game for forty years, but his first book is only now coming out, with Wayne State University Press. Check out this masterpiece from ABZ Number 7 (2012):
Meeting of the Minds
She slipped through the streets, avoiding muggings
And stray kisses out of the dark, but so did he.
Magnificent starlight, she thought, racing across pavement,
Though it was signage, here and there, lit above her head.
He had the same sensation, leaving one bar, then another,
His eyes fixed on garish marquees, which lied about
Qualities:  stylish, stunning, held-over brilliance.
Rain that fell quickly every few blocks brought
More light to the rows of composed brownstones, windows
Blurry with movement or bright emptiness, and nothing,
No moon leaning drunk toward woods in Connecticut,
Kept rivers' bridges from carrying the two farther apart,
Into Jersey or Long Island City, warehouses of black
Meteorites and other chunks of the universe for sale,
Later, on Delancey.
*** ** ***
15. Hey Todd, if you could insert yourself as a member into any historical art/literary "scene" what would it be?
Wow, this is such a fun question. My answer is changeable depending on mood, but right now I'd say the Danrin school of 17th Century Japan, chiefly because the name literally means "talkative forest."
*** ** ***
16. Hey Todd, read any good poetry bios?
Last summer I read (in Italy!) Stephen Greenblatt's The Swerve, on the making, disappearance, and reappearance of Lucretius's epic poem "On the Nature of Things." To think that sweet old Epicurean's words and ideas were nearly lost! The humanity!
*** ** ***
17. Hey Todd, what's a favorite cartoon?
Adventure Time! If you've ever played Dungeons and Dragons (or love candy) it's for you. The first four seasons are magisterial…
*** ** ***
18. Hey Todd, got any go-to revision techniques?
Variations on the comb-over, really:  I read the poem slowly, axing/tweaking imprecise or labored phrases. I also like to upend the poem, to see what new logic or linkages appear when the order is reversed or when lines are jumbled.
*** ** ***
19. Hey Todd, is there a journal you think everyone should check out?
Sugar House Review is published by the sweetest cats in ten towns, Natalie Young (descendent of Brigham!) and Nano Taggart (so handsome!), and is constructed of the slipperiest paper ever. Their gumdrop cover was genius and they publish poets of all stripes. I'm also a fan of the less splashy ABZ, which is expertly curated, though I sent them stuff a year ago and they never replied. (Did I forget to include an SASE? Perhaps.)
*** ** ***
20. Hey Todd, what's the last non-poetry book you loved?
Laleh Khadivi's The Walking is a fever-dream of a novel. I also recently loved, for madly different reasons, Brando Skyhorse's Take This Man, a psychologically astute memoir.
*** ** ***
21. Hey Todd, what's the last great poetry book you read?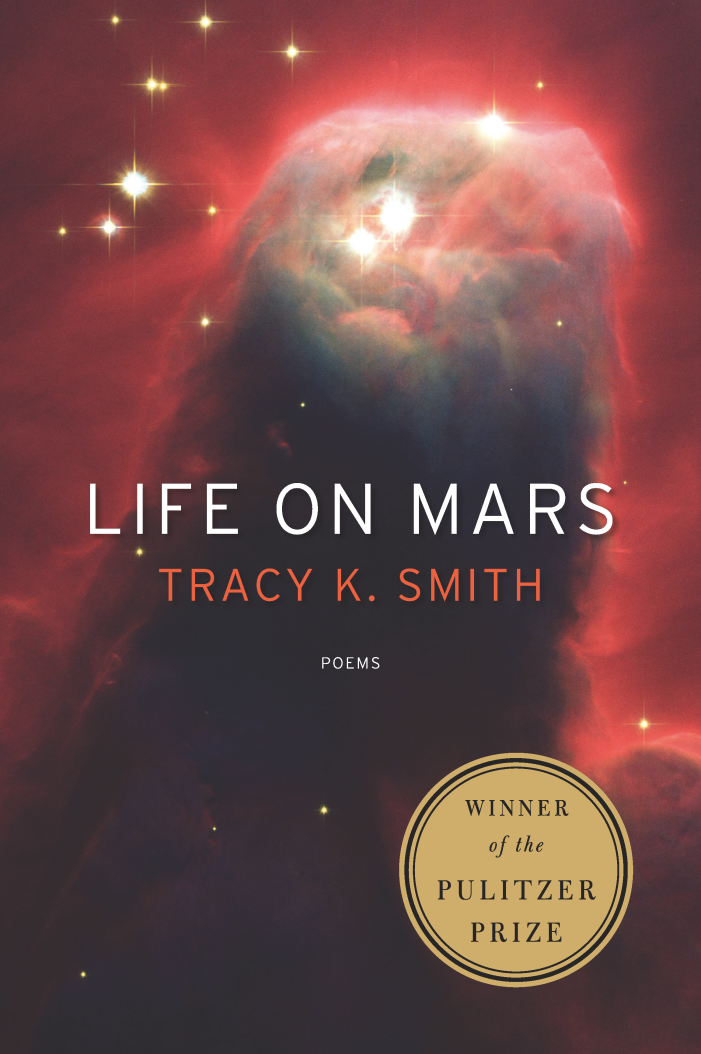 Tracy K. Smith, Life on Mars. I'm not going out on a limb picking a Pulitzer Prize winner, but I want to join the chorus chanting her name. That book expertly navigates the mysteries of existence, welding self and other, sacred and profane, faith and doubt into a seamless masterwork. It merits rereading every year to tease out its profundities of making and meaning…
*** ** ***
22. Hey Todd, what's the first poem you remember blowing your mind?
I'm pretty sure it was Poe's "Annabel Lee," my sophomore year in high school. That "sepulchre by the sea" just obliterated me with its sound and sense. The rhythm of the poem, the yearning, the trauma, the lack of consolation… it was just what a Pink-Floyd loving weirdo who couldn't get himself a girlfriend needed to read.
Now that I'm all sophisticated I suppose I must renounce that childish crush, but the last stanza still moves this jaded heart.
*** ** ***
23. Hey Todd, could you tell us about the first poem you wrote?
I don't remember writing it, but I've got a crayon drawing and a blob of words to prove that I once made a poem about King Tut, perhaps in first grade, in which I bemoaned his youthful demise and celebrated his exotic glory. No wonder I was a sucker for "Annabel Lee."
*** ** ***
24. Hey Todd, what's the best piece of writing advice you got?

I can't remember where I read it (Dana Gioia?), but some sage once pointed out that too many contemporary poems are spoken in "a tone of alienated indifference." That struck me cold, because it sounded (and sounds) like much of my work. I want to have a voice that modulates according to mood, that can whimper and wheedle, that can roar and cajole, can exult and decry as the subject/stanza demands.
*** ** ***
25. Hey Todd, any books on poetry you'd recommend?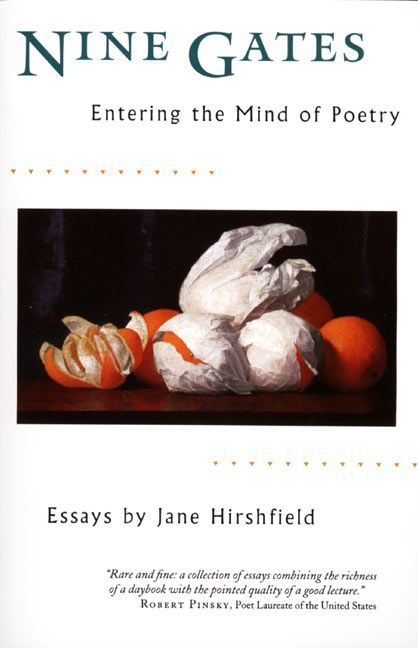 Yeah, a ton:  Jane Hirshfield, Nine Gates (good if you're depressed); Jeffrey Skinner, The 6.5 Practices of Moderately Successful Poets; Carl Dennis, Poetry as Persuasion; David Orr, Beautiful and Pointless; and my favorite, Claims for Poetry, expertly edited by Donald Hall.
*** ** ***
26. Hey Todd, working on any projects you want to tell us about?
Well I'm trying to bang my full-length collection into shape. I've got it out to some contests, but it's not quite there yet, it doesn't cohere. More generally, I want to turn the nearly ubiquitous inward gaze of my poetry outward, to stop licking that handsome genius in the mirror and start licking everyone else.
*** ** ***
27. Hey Todd, what's a favorite comic strip?

Does Nietzsche Family Circus count? If not, Bloom County.
*** ** ***
28. Hey Todd, what do you read when you're not reading poetry?

New Yorker, New York Times, long form fiction.
*** ** ***
29. Hey Todd, are there are any metaphysical or spiritual ideas that inform your approach to poetry?
Poetry is a stone I drop into the well of self.
*** ** ***
30. Hey Todd, do you have a website/Youtube channel/Tumblr/ or the like?
Not really, but if you're lonely you can worship me here:
http://thechapbookinterview.com/2016/03/01/todd-robinson-on-poesy/
OR HERE:
[This Q&A was conducted in May 2016 and first published, via Facebook and Twitter, in June 2016.]
---
A Dozen Questions.TODD ROBINSON